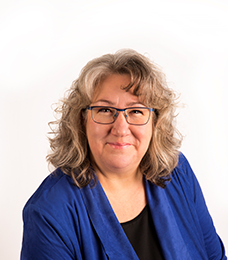 Annie Perreault, M.A. - Director/President
As a Clinical Psychologist and a Clinical Professor working for the professionnal development of residents in family medicine, Annie is devoted and passionate. Her humanistic and optimistic approach, as well as her strong beliefs in each and everyone's ressources, gives her a charismatic personality.
Native from the Lanaudière area of Quebec, she is back to her roots to reach a better and healthier life after being diagnosed with Mast Cell Activation Disorder. She decided to volunteer with the MSC and help spread information about mast cell disease by offering her energy and her knowledge in mind-body psychology.
In her spare time she enjoys quilting, reading, listening to music, and most of all being connected to her family and her dogs. When you mix all these ingredients in a vacation trip, you will probably meet her, somewhere in Vermont, smiling and feeling grateful for this perfect moment in her life.
If you have questions or would like to start a conversation, please reach out by email to annie@mastocytosis.ca.