Join Dr. Moshe Ben-Shoshan, Pediatric Allergy and Immunology Specialist, as he presents his most recent research on mast cell disorders and discusses his new Mastocytosis Registry.

Join Mastocytosis Society Canada (MSC) and Dr. Moshe Ben-Shoshan as he discusses his latest research on mast cell disorders. His presentation will cover:
role of mast cells in disease
classifications and diagnosis of mast cell disorders
management of mast cell disorders
Dr. Ben-Shoshan and his team have a keen interest in mast cell disorders and are currently establishing a Mastocytosis Registry. This registry will help the research team learn more about the diagnosis, impact and management of Mastocytosis. It will help bridge knowledge gaps and contribute to better management of patients with Mastocytosis.
Join us on Wednesday, June 12, 2019 at 8:00pm EST.
Register in advance for this webinar: https://zoom.us/webinar/register/WN_T67YnzdHT8u6Ko9rejtCqA
Featured Speaker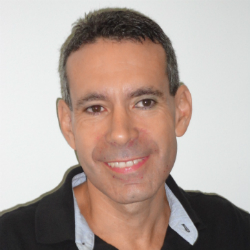 Dr Ben-Shoshan graduated from The Sackler School of Medicine, Tel-Aviv, Israel and completed his fellowship in Pediatric Allergy/Clinical Immunology at Montreal Children's Hospital in 2009. Dr Ben-Shoshan has been granted his Msc degree in Epidemiology in McGill in 2011.
In 2011 he was granted the Emerging Clinician Scientist fellowship award by AllerGen NCE and in 2013 and 2019 the FRSQ Junior 1 and Junior 2 salary awards respectively. More recently he has established the first world-wide cohort to assess children with suspected antibiotic allergy through graded challenges and together with Dr Bruce Mazer established the first rigorously designed and evaluated program in Canada for milk desensitization and more recently they have established protocols for peanut , tree nut and egg desensitization. He has established the largest cross- Canada registries that collect data on the diagnosis and management of food allergy, anaphylaxis , drug allergy , anaphylaxis, mast cell disorders and primary immunodeficiencies. His research has resulted in more than 100 published manuscripts. His work on the diagnostic approach of antibiotic allergy in children has led to a fundamental shift in clinical practice for the diagnosis and management of amoxicillin allergies in children. This study was named a top 10 publications worldwide for Pediatrics in 2016 by the New England Journal of Medicine Journal Watch and in 2019 he has been funded by the Canadian Institute of Health research to continue and explore this important topic.
Dr Ben-Shoshan is currently a physician in the division of Allergy/ Immunology at Montreal Children's Hospital and is involved in research initiatives on anaphylaxis, chronic urticaria and immunodeficiency.
Theme areas : food allergy, oral immunotherapy, anaphylaxis , drug allergy , chronic urticaria , mast cell disorders, primary immunodeficiency.